Jewellery Watches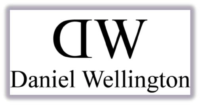 Daniel Wellington
Characteristic of DW is the classic design with interchangeable bracelets – minimalist yet refined and it has a multi-faceted charisma.

PAUL HEWITT
Timeless chic meets North German lifestyle. Our unique collection captivates with a minimalist design and a maritime flair reflecting our sense of tradition, our originality and our durability.

CLUSE
Cluse is committed to the creation of timepieces and jewelry that represent elegance and minimalism.

VERSACE
Each unique piece from the Versace Watches collection represents a special legacy that carries Italian design and Swiss craftsmanship to heart.

JACQUES LEMANS
Jacques Lemans is an international watch company with headquarters in Carinthia / Austria. Millions of satisfied customers take daily the time of Jacques Lemans and that in more than 120 countries of the world. Jacques Lemans watches are characterized by first-class workmanship, durability, innovative technology and trendy elegance. Styles like "Classic", "Sport", "La Passion", "High Tech Ceramic", "Automatic" or "Retro" enjoy great popularity.
André Mouche
It all started with a wristwatch, designed in the style of a piece of jewelery and painted by Madame Mouche in many different colors. These elaborately crafted, semi-rigid watches with lids have gradually become the trademark of André Mouche.